Product Details
Introduction of DC MCB 2P 550V

●Toggle is padlockable in "ON" or "OFF" position Wide range of multi-functional accessories
●Ambient air temperature should be within -5 to +40℃, average value within 24h should not exceed +35℃
●Altitude of the installation site should not exceed 2000
●Air reltive humidity should not exceed 50% at +40℃, higher relative humidity is allowable at lower termpature confition, for example 90% at 20℃. Pls take special measures for the dew casued by the temperature change occasionally
●The installation position should be vertical, obliquity of each side should not be over 10
● Installation sites should be free from impact, vibration, rain or snow attack
●Class of poluttion: class 2
● Installation class: CAT 2 OR 3
●Ingress protection: IP20(IP40 when it is installed in distirbution box, distribution cubicle or cabinet
Specification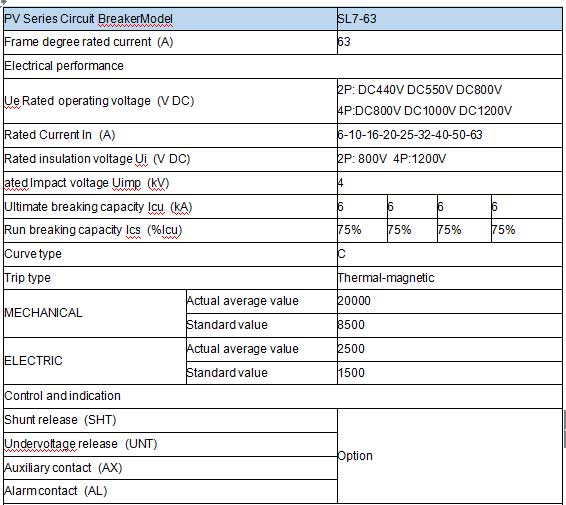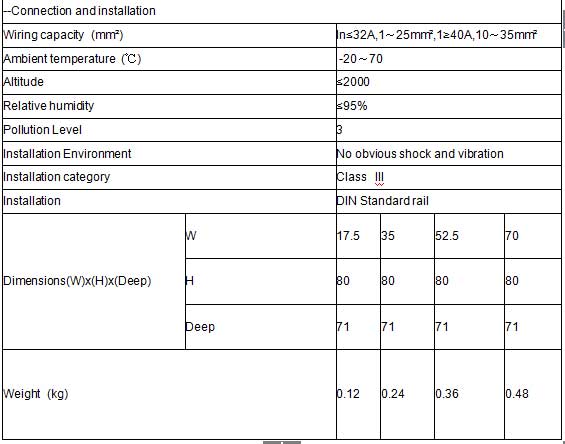 Details Show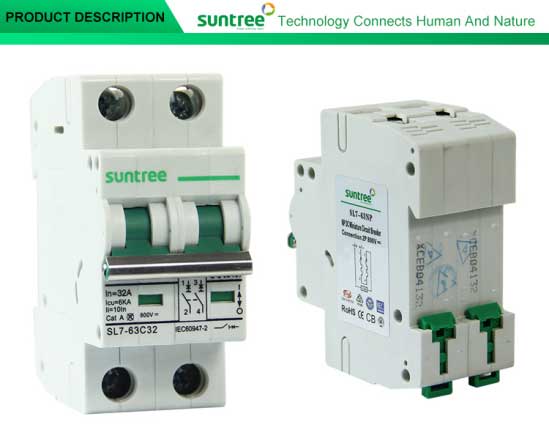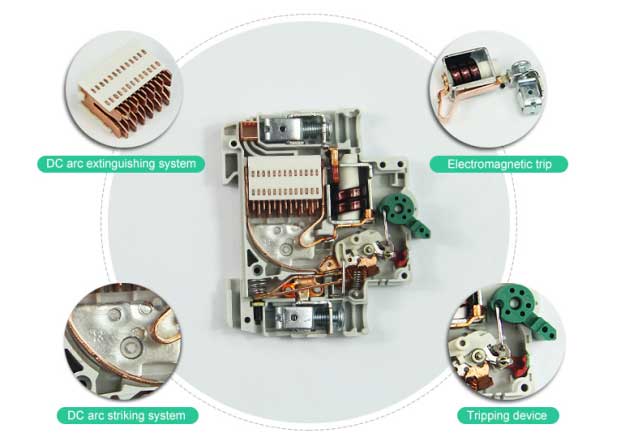 Qualification

Company Show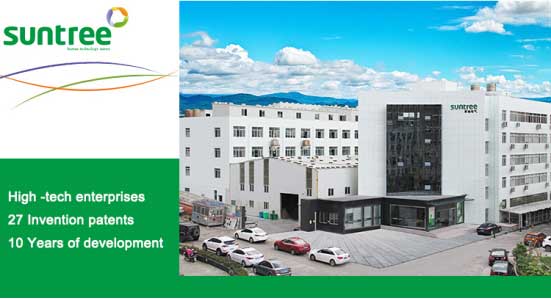 Suntree Team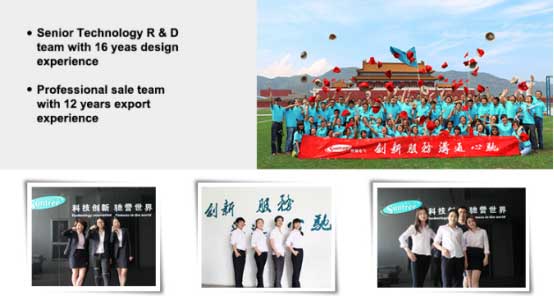 International Exhibition

Packing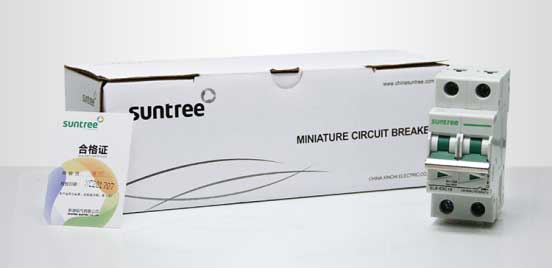 FAQ
Q: How can i trust you and your company ?
A: Suntree is a group company, we have 6 subcompanies. Have cooperation with LS, EKF the world-class companies. Our company over 500 employees, products pass CE,IEC,TUV,SAA, RCM, ROHS certificates.
Q:How long is your products warranty ?
A: The warranty period of our products is 2 Years.
Q:How about inspection?
A: We have the whole inspection system from raw material to end products include Transient test, delay test,mechanical life test and so on.
Q:What is the service offered by company?
A: We have the professional enginer team which can design and develop the mold to arrive different customer requirement.
We also have the sales team to offer good service from pre-sale to after-sale.